We feel betrayed
July 30, 2022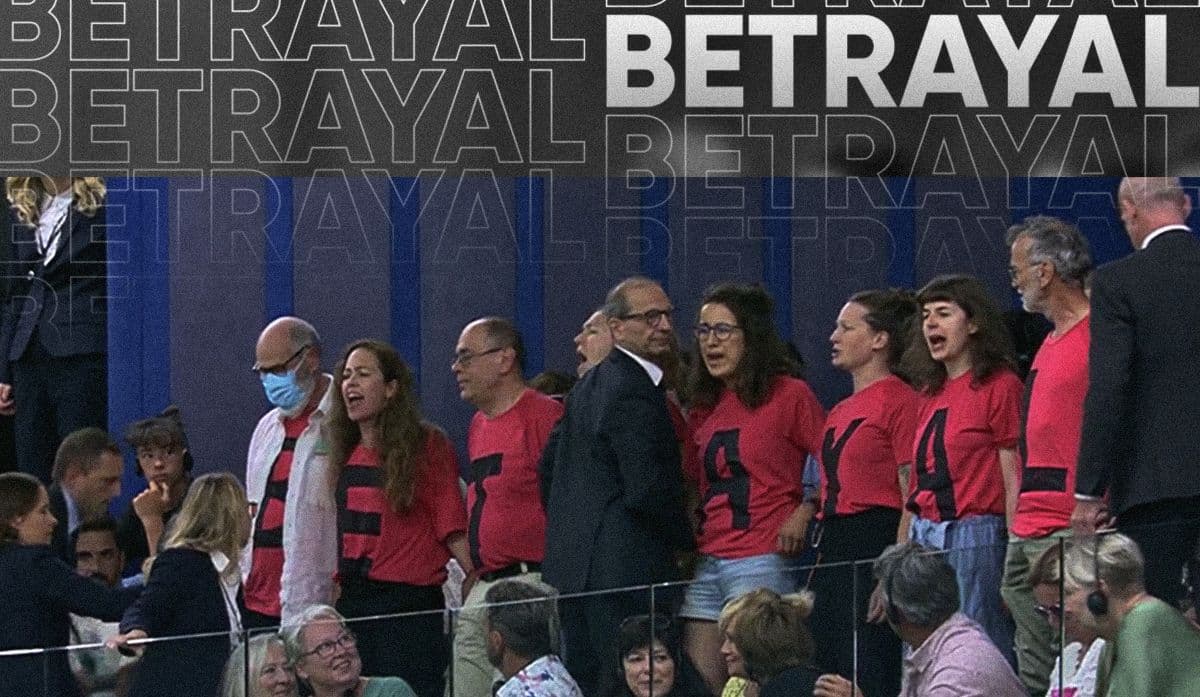 The European Parliament voted to put billions in the pockets of polluters. New guidelines are set to label toxic fossil gas and nuclear fuels as good 'green' investments.
There is no way to sugar-coat it - this is not the result we wanted. It's like giving out Michelin stars to the worst restaurants in town.
This community has been campaigning to close the gap on the climate crisis - not reward the same fuels that got us here. But, whilst we lost this vote, there is so much we achieved by acting together.
To start pushing back against a generation of lies we needed to stand out. And you rose to the occasion. In our thousands, we took action together. Sending tweets, writing emails and calling our politicians. We even produced a viral video that spread the truth online!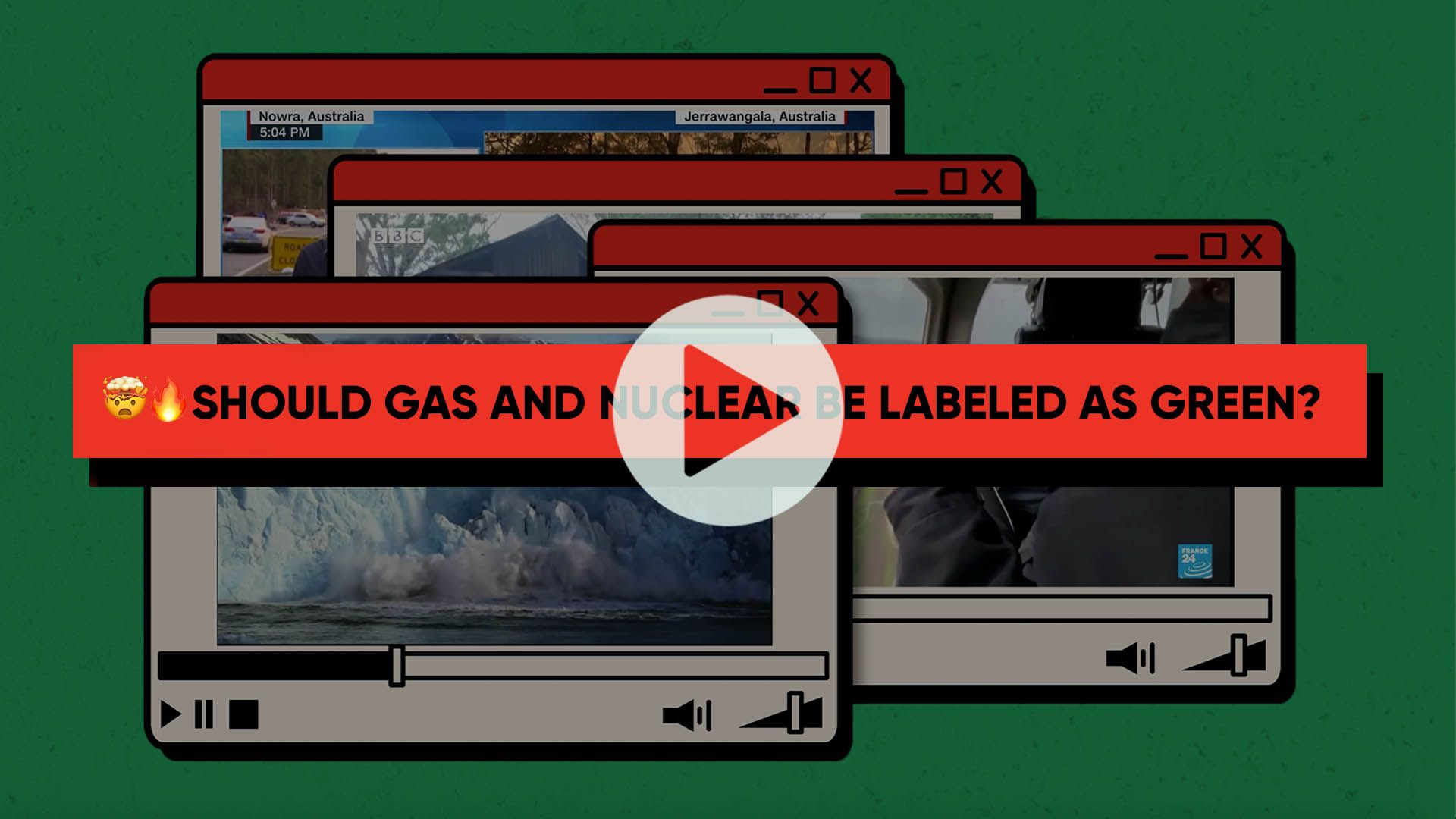 As the days turned to weeks and weeks into months - we kept stoking that fire for change. Small donations across this community poured in to turn up the heat on our politicians in new ways.
We bought media space on major political websites. Placed eye-catching billboards outside the European Parliament. Developed articles with journalists that busted the lies of the big polluters.
All to get our message in spaces, places and media these politicians see every day.
But we did not stop there, we even went to Strasbourg together to cause a major fuss before the final vote. Joining forces with grassroots groups and Non-Governmental Organisations across Europe we let the politicians know Europe was watching.
Over several days we marched, we hung huge banners and made human chains right outside the European Parliament and we even crashed the party - storming into the voting room after the vote to make our voices heard.
We also went into parliament to put door hangers on MEP's office doors and this sparked many conversations to convince those politicians to vote for people and the planet.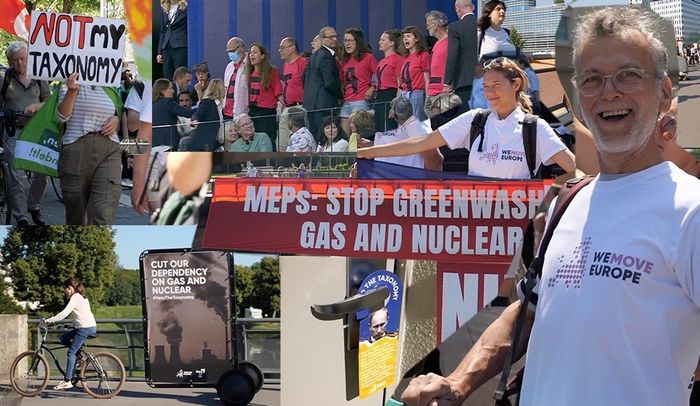 And it worked. At the start, only 190 Members of the European Parliament were pledging to vote down the labelling of gas and nuclear as 'green' fuels.
In the end, we secured 279 votes. That's a direct result of your actions. That's something you can be proud of.
We might have lost the vote but along the way, we made some major progress. When the European Parliament committees on Environment and Economic issues met to fix their opinion - they chose to ditch labelling gas and nuclear as green. It was you they sided with not the big polluters.
After those results, the big polluters doubled down on rigging the rules. And ultimately, a few politicians were not brave enough to stand up to them.
But the WeMove Europe community is brave. We have always been brave. Together we have worked tirelessly over years for a Europe that puts people and the planet first. This has seen us take on big polluters time and time again.
All hope is not lost. As we regroup and work out our next steps our partners Client Earth, WWF and Transport and Environment are taking the fights to court!