Taking action works! Hundreds of thousands of us signed a petition that has stopped a mega-port in Tenerife that threatened the only whale heritage site in the European Union. The home to more than 75 protected species including whales, dolphins, sharks and turtles is now safe. [1]
This is how it happened:
Over the summer, in just a few weeks, thousands of supporters grew to over 422.000:

Our digital petition was supercharged by volunteers leading a campaign of signature collection on paper on the ground in the Canaries.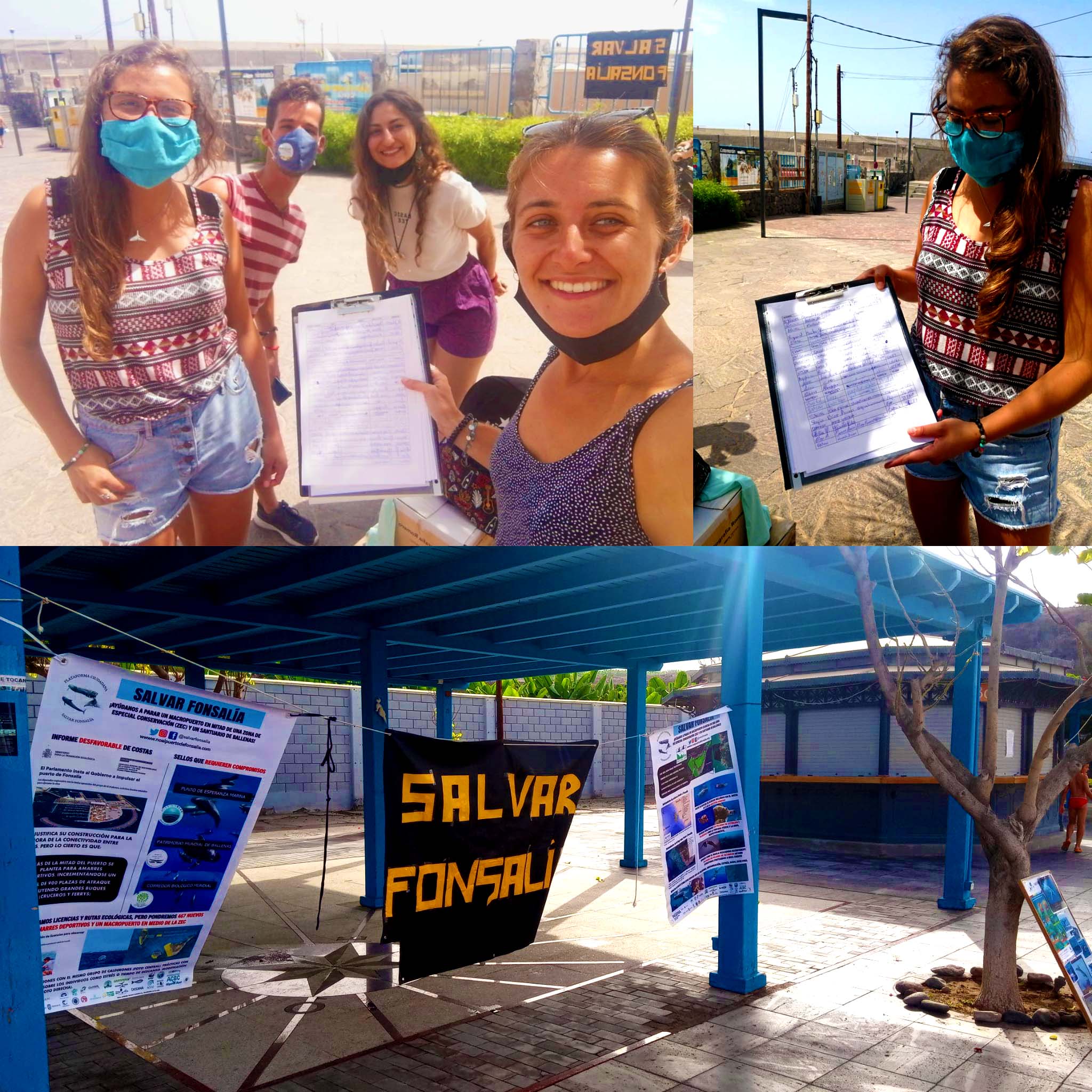 This got loads of attention and the story made it onto the Spanish national news, newspapers like National Geographic but also local papers, radio and TV in the Canaries.

This all led to a sudden U-turn of most political forces in the local authority responsible for approving the port. Even the regional government made declarations that they felt the local authority should give up on this port. [2] We won!
Standing up for nature and the public good, in a system that puts the economic interests of the powerful few first, can sometimes feel impossible to win. That's why it's so important to stop and celebrate what we have achieved together today.
Our community has come behind petitions like this, set up by local organisations using our YouMove Europe tool many times, and won! [3] Just last year, together, we helped protect an old growth forest in Romania home to some of our last European bears and a wetland key for migrating birds in Montenegro. [4]
Every win exposes an economic system that does not work for people or nature and needs to change. Europe is not just about EU politics. It's also about what is going on in all of our hometowns and countries that affects us all. It's about how we join forces to influence what is happening around us.
Still, the league of construction businessmen can't accept they have lost for now. [5] They will probably be waiting for their next opportunity to build the mega-port. Some politicians might also go back to supporting the mega-port if they think our mobilisation is over. That's why we are not going to lower our guard.
References:
[1] https://you.wemove.eu/campaigns/act-for-hope-stop-new-macro-harbour-at-t...
[2] (in Spanish) https://www.eldiario.es/canariasahora/tenerifeahora/politica/nueva-canar...
https://www.eldiario.es/canariasahora/tenerifeahora/politica/coalicion-c...
https://www.eldiario.es/canariasahora/sociedad/vicepresidente-gobierno-c...
[3] https://www.wemove.eu/your-campaign-starts-here
[4] https://you.wemove.eu/campaigns/romania-save-europe-s-last-large-virgin-...
https://you.wemove.eu/campaigns/save-ulcinj-salina-for-nature-and-people
[5] (in Spanish) https://www.atlanticohoy.com/economia/oscar-izquierdo-fepeco-fonsalia-no...