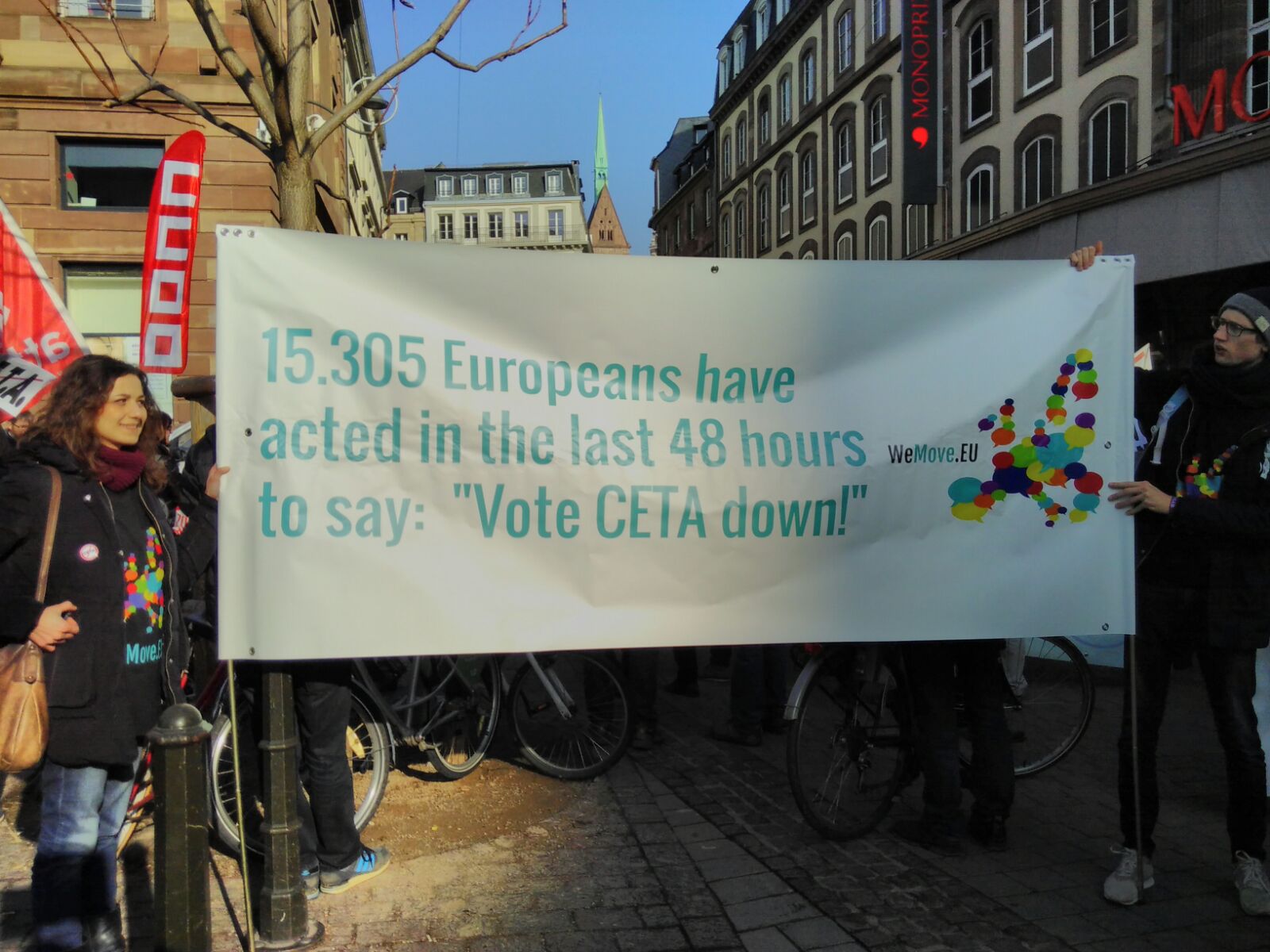 In February MEPs arrived in Strasbourg for one of the most important votes in the whole of this parliamentary session: to ratify the undemocratic trade deal with Canada called CETA. But they were in for a surprise when they got there - us!
We were there along with hundreds of other Europeans all with one single message -- vote no to CETA! We passed the thousands of messages from the WeMove community demanding that MEPs represent our interests before the interests of global business.
But most MEPs decided to back big business before their constituents, and the European Parliament voted in favour of CETA. It means that our efforts to stop CETA have so far failed. But fear not, we have plenty more chances to stop it.
CETA has to be approved by every single EU country and many regional parliaments too. This means if just one says no - CETA is dead. So let's regroup and plan how we will continue our campaign to stop CETA.